The Max Labs Project @ the FAU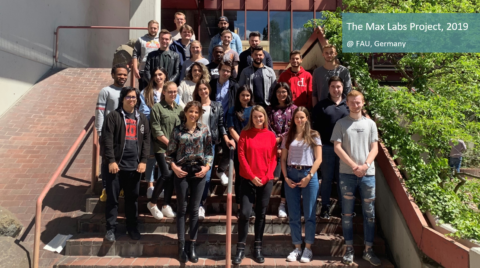 The winter term has just started and the second round of the Max Labs Project is about to kick off!
The Max Labs, a San José State University (SJSU) innovation, were created by Timothy R. Hill, professor and director at the SJSU, to engage iGeneration students about business technology with hands-on experiential learning. The labs provide an introduction to various information system concepts and their role in Silicon Valley's innovation industry. The students learn to create mobile and web-based applications by using Salesforce – a cloud-based customer relationship management (CRM) solution.
During the summer term 2019, for the first time, students of the Friedrich-Alexander-University (FAU) Erlangen-Nuremberg had the opportunity to attend the seminar "The Max Labs Project" under the supervision of Dilara Yesilbas from the chair of IT-Management. This makes the FAU the first university to implement the concept developed by SJSU at a German university.
Since understanding the needs and expectations of clients is essential for any business, we want to ensure that our students develop CRM skills required for today's professional work environment – wherefore Salesforce is a perfectly suitable tool.
In the meantime, the Max Lab's materials have been improved significantly and everything is updated to Salesforce's new Lightning interface. Being closely in contact with the SJSU, we are very excited about the upgrades.
We are glad to be part of the Max Labs community and we are looking forward to the second run starting in November!